Get to know Christchurch
Ōtautahi Christchurch is THE place to experience spring. Longer days, warmer weather, a massive events calendar and a city ON SHOW.
There's nowhere quite like it to watch the natural world come back to life after winter. Daffodils, cherry blossom, the green of the Port Hills overlooking the bustling central city.
On top of this, concerts, and horse racing, rockstars, and the fantastic FAST5 Netball World Series! What's not to love?
And on the city's doorstep? Endless South Island exploration and adventure. After the event, head out of town to find mountains and cycle trails, dolphins, and whale tails.
It all happens in spring, when Ōtautahi Christchurch is ON SHOW.
Top 6 things to do: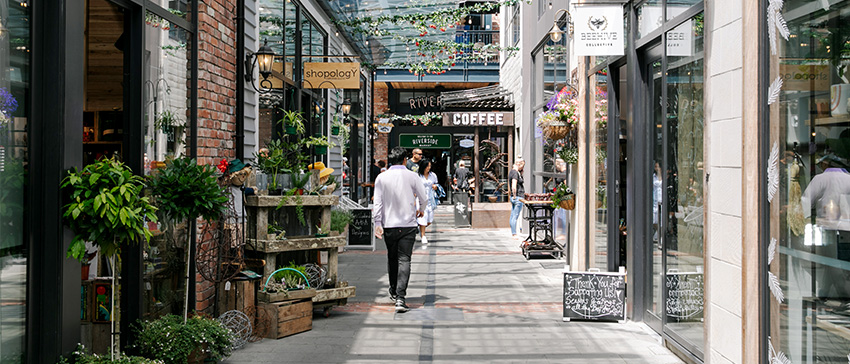 It's not a day in the central city without some time spent at Riverside Market. This indoor seven-day-a-week farmers' market sells local produce and treats, and includes a karaoke bar, brewery, cooking school, and cuisine from every corner of the globe.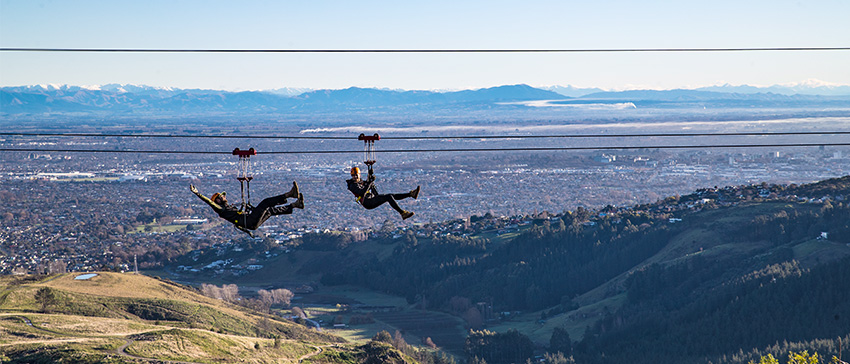 Christchurch Adventure Park is a zipline and downhill mountain biking heaven. It's home to the country's longest zipline (it's more than 1km long and you reach speeds of over 100km/h) and a chairlift to take you right up the Port Hills. Their café serves local craft beers and pizza.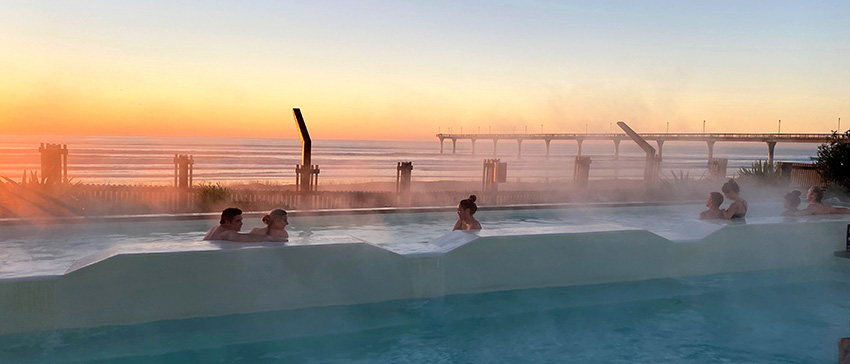 New Brighton is one of Christchurch's favourite beachside suburbs, and their hot pools are a big draw card. You'll find He Puna Taimoana tucked within the sand dunes with big views of the city's famous New Brighton Pier. They cap numbers so book ahead online.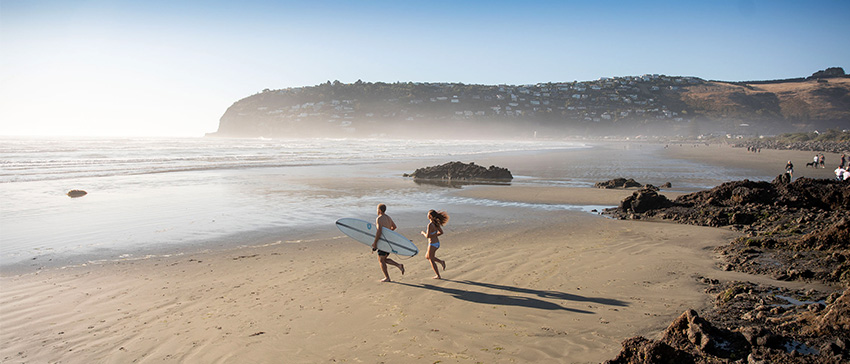 Christchurch has a huge coastline with numerous beaches worth visiting. Check out New Brighton for an endless flat beach, Sumner for a bustling seaside suburb and golden sands, and Taylor's Mistake for a remoteness and heritage baches close to the city.
Christchurch central city is dripping with late-night spots to enjoy post-match. Head to The Terrace for the city's best line up of restaurants and bars (most turn into dance parties after dessert), or check out Victoria St for boutique spots and laneways to explore. Find rooftop bars and basement cocktail lounges. Whatever your vibe, you'll find your spot in Christchurch.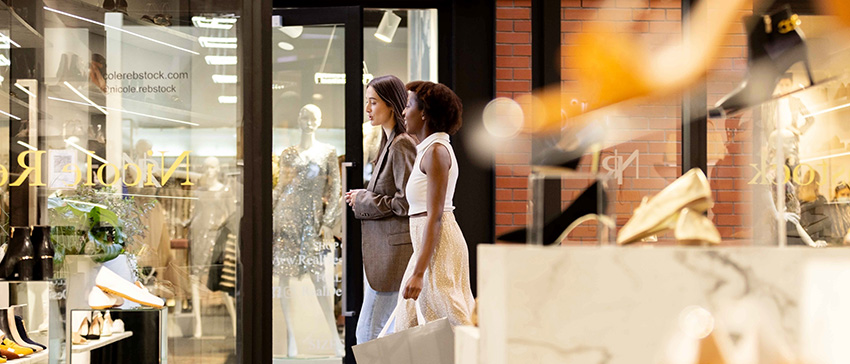 The central city streets are filled with local clothing designers, flagship international brands and boutique shops. Check out Ballantynes for all your style needs (it's the oldest department store in the country but keeps well up with what's en vogue), and head across Colombo to The Crossing for specialist designers and more global brands.
Where to stay:
Christchurch is New Zealand's second largest city and has the accommodation to prove it. A bunch of new hotels and old favourites, lodges and retreats, boutique stays, and cabins – it's tricky to choose a room that suits you.
Perhaps this will help: https://www.christchurchnz.com/explore/accommodation